Hey there, I'm Dr. Jeff! I am a South Carolina native who now enjoys life in East Tennessee. I received my bachelor's in science teaching from Clemson University in 1998, but after three years as a high school math and science teacher, I decided on a career change.
I graduated with my Doctorate of Dental Medicine from the Medical University of South Carolina in 2005. Immediately following dental school, I completed a one-year general practice residency at Oklahoma University Children's Hospital, where I did a great deal of work with special needs children and many OR cases.
For the next six years, I practiced in pediatric offices in South Carolina. Then, in 2012, I began a pediatric dental residency at University of Florida in Naples. Finally, upon completion in July 2014, I joined Dr. DeBerry's long-established practice here in Knoxville. In 2016, I purchased the practice and Rocky Top Pediatric Dentistry was born.
I married my college sweetheart, Bri, in June 2000, and we have four children: Jackson, Mary-Grace, Margaret, and Eloise. I am an avid fan of almost every sport, but I'm particularly passionate about college football and my beloved Clemson Tigers. I also enjoy golf and the vacations that Bri drags me on.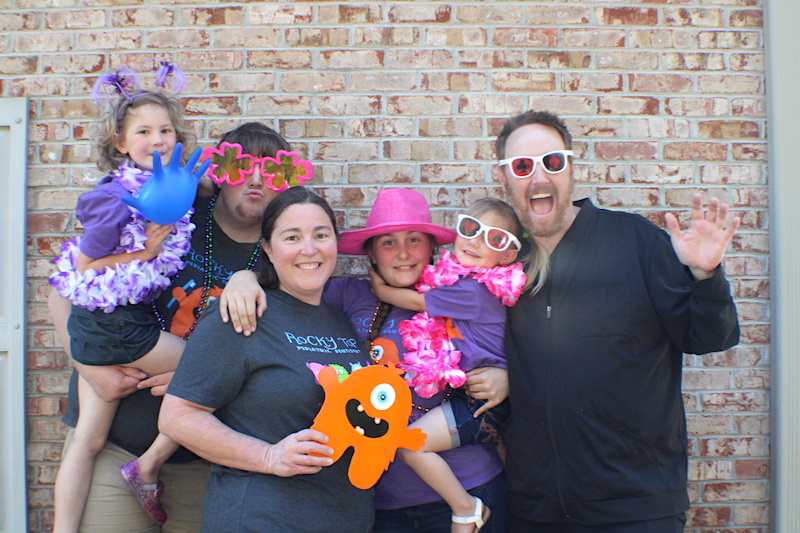 As a family, we enjoy being active in our church and in community service. In addition to volunteer dental work in the areas where I've lived, I have also had the opportunity to do an overseas mission trip to Haiti. This experience deeply touched me and I hope to do family medical mission trips in the future.
Being a pediatric dentist is my dream job, and I feel very blessed to be able to say that I truly love what I do! Oh, and my favorite cartoon characters are Phineas and Ferb because of their awesome imaginations!